Basement Waterproofing Services in Yorkshire
What is Basement Waterproofing?
Basement waterproofing is the process of making a structure water resistant, that includes various techniques and materials used to prevent water ingress from creeping into the basement of the house under specific conditions. Different areas within a house, such as a cellar area located below ground level, raise the water table and cause hydrostatic pressure. If not treated on time, water build-up into the basement can cause serious structural damage to your property. Buildings all across the world depend on structural waterproofing systems.
Waterproofing a basement under a water table requires the use of sealant material, installation of drains and sump pumps, etc.
There are many systems in the market for basement waterproofing and mold removal in cellars, requirements for such systems vary depending on your property and location. Damp2Dry Solutions, one of leading basement waterproofing company in the UK, specializes in basement waterproofing and damp management in buildings. Using our over 25+ years of experience, we can offer a cost-effective and guaranteed solution that is correct for you and your property.
We are DPA (Damp proofing Association) and IOSH (Institution of Occupational Safety) Certified. Our Damp and Timber treatment work comes with a 20-years guarantee backed with extra peace of mind.
Is a Basement Waterproofing System Really Necessary?
Often underground locations turn into uninhabitable rooms because of insufficient consideration for waterproofing and drainage issues. Partially or fully constructed rooms at the ground level such as the basement require some kind of waterproofing system.
Water and damp from the surrounding soil can seep through any unprotected walls or floors below the ground. It is also important to consider where there is a possibility of building groundwater and if the water table can rise. This can cause hydrostatic pressure under the floor and against the walls of your basement. Because of hydrostatic pressure affecting the floor and walls of your basement, cracks and leaks form.
This is why, basements are likely to get affected by mold, decay and other damp-related issues, resulting in structural damage, as water penetrates through cracks and crevices.
Basement Waterproofing Techniques
There are several techniques available for basement waterproofing, which one to opt for your property will depend on the extent of damage and build-up water within your property. Generally, we install modern "water management systems" that comprises of wall membranes, drainage and sump pumps used to accumulate and take out water from your cellar. It is a well-known solution for basement conversions and basement flats.
At Damp2Dry solutions, we also offer cellar tanking. With the basement tanking method, a membrane or coating is applied inside or outside the property. It helps prevent water entry into the habitable space of the property, making the basement watertight.
Within the waterproofing industry, there are 3 types of waterproofing protection:
Type A – Barrier Protection: It includes basement tanking, where we place waterproof materials on the interior and exterior walls and floor slabs to prevent water ingress. It creates a barrier between the structure and any available groundwater.
Type B – Structural Integration Protection In Type B waterproofing protection, the core is the design of the structure and the quality of the materials used in the basement walls and floors. In this type, the structure itself protects against water ingress. Here, the quality of work done by the workers while constructing the building also affects the success of the Type B system.
Type C – Water Management System In Type C protection, sump pumps are installed, which collect water around the basement through a cavity drain membrane that covers the basement walls and floors. Then the pump allows the flow of water to travel safely to a specific disposal point (either a sump and pump chamber). In this method, water passes through the outer walls and floors of the structure and travels through a well-managed drainage system.
---
Is Waterproofing My Basement Affordable and, Will It Work?
The performance of older basement waterproofing systems varies and can be compromised over time or due to lack of maintenance. Many people simply accept that their basement will always be a colder damper part of the house but, this does not have to be so. At Damp2Dry Solutions, we offer the best basement waterproofing system, a modern and more technologically advanced method of waterproofing protection, giving high performance at a surprisingly affordable basement waterproofing cost.
Book Your Damp Survey Now
To get expert advice on waterproofing your basement, book a no-obligation survey – just fill out the form on the top right of this page and we'll contact you to arrange an appointment. Our basement waterproofing professionals, who are CSRT Certified, assess your basement and any damp related problems and discuss guaranteed complete solutions for basement waterproofing and foundation repair. We will also provide you with a no-obligation quote for completing the work. If you would like to speak to a Damp2Dry Solutions specialist, call 0148 436 7130.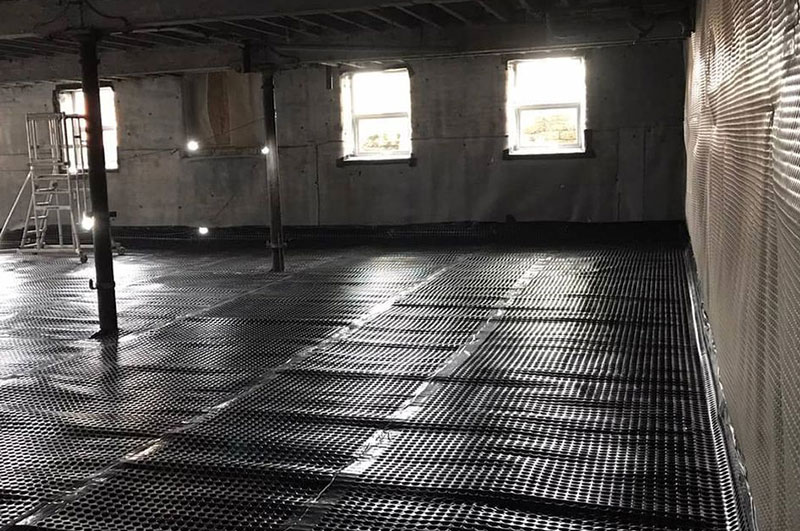 Basement Waterproofing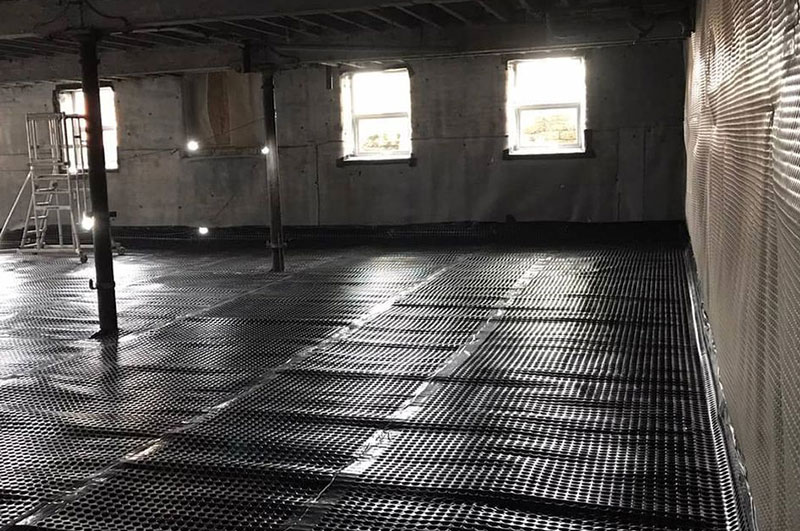 Basement Waterproofing
---
We Provide Bespoke Services accross entire Yorkshire England
East Yorkshire- Bridlington, Beverley, Driffield, Goole, Hedon, Hessle, Hornsea, Howden, Kingston upon Hull, Market Weighton, Pocklington, Withernsea
South Yorkshire- Sheffield, Rotherham, Barnsley, Bawtry, Dinnington, Doncaster, Hatfield, Mexborough, Penistone, Wombwell
West Yorkshire- Batley, Bradford, Brighouse, Castleford, Cleckheaton, Dewsbury, Halifax, Hebden Bridge, Holmfirth, Huddersfield, Ilkley, Keighley, Leeds, Morley, Normanton, Ossett, Otley, Pontefract, Pudsey, Todmorden, Wakefield, Wetherby, Yeadon
---
We Are Here to Help You Make Your Basement Water Resistant
Contact one of best basement waterproofing company in Yorkshire, Damp2Dry Solutions to protect your cellar from water ingress and damp problems. Also, if there is an unusable basement in your house that you were thinking of getting repaired for a long time, feel free to get in touch with our professionals by calling 0148 436 7130 or request a survey to access the extent of damage to your property.