Flood Damage Repairs in Yorkshire
Flood Damage/Water Damage Repairs
Floodwater may contain several contaminants such as petrol, sewage, silt, sand and other oily substances. When your property is flooded with such contaminated floodwaters, it is always recommended to seek flood restoration services. Water damage remediation work involves cleaning contaminated areas, fixing or replacing damaged wood, installing damp proof course (if required), etc., specialists in flood damage repair are a suitable match.
Initially, the contaminants in flood water are diluted and present a low risk, but if the property is not cleared and sanitized on time, it can become a favourable environment for many water-borne diseases. In addition, timbers and masonry affected by floods are vulnerable to issues related to damp. It can also cause serious structural damage.
First, our flood restoration specialist decontaminates the entire property to prevent the growth of any water-borne germs, then a drying process is carried out. After that, an in-depth survey of the property is done to analyze the extent of the damage.
Due to Covid19, we follow all Government guidelines and make sure we still provide flood restoration services in homes and commercial premises. We take all precautions with regards to social distancing and the use of shielding equipment.
We are DPA (Damp proofing Association) and IOSH (Institution of Occupational Safety) Certified. Our Damp and Timber treatment work comes with a 20-years guarantee backed with extra peace of mind.
Are you worried about how to dry your building and avert any further decay following a flood? Get in touch with our flood damage repair expert team, CSRT Certified and allow them to survey your property and assist you in determining the best course of action to prevent any upcoming damage while staying safe. Just call us on 0148 436 7130 or click on the contact menu or request a survey.
After a Flood
The primary problem to be solved after a flood affects your property is to find the source of the flood, what causes it? This can happen due to sewage system failure, overflowing river or very heavy rainfall. The remediation for the flood-damaged property will depend on the cause of the flood. The measure we opt for flood restoration will vary according to the source of the flood. There could also be a possibility of more than one source of water inflow in your property. Therefore, all these things are considered before planning a flood-damage repair process.
The presence of any contamination should also be checked quickly as it also determines the process of repairing flood damage. You probably cannot think of any kind of pollutants in floodwater that is caused by a flowing river or heavy rainfall, but it should be noted that floodwater may have cached with many contaminating materials during the flood period. Possible floodwater contaminants could be – oil/other viscous chemical substances, seawater, black/grey water, sewage, silt, rock granules, salt, sand, etc.
If your property is filled with flood water above 0.6m in height or you notice any structural elements cracking or breakdown, we suggest contacting a structural engineer before any further treatment because this will prevent the occurrence of any structural failure in your property.
At Damp2Dry Solutions, we guide our clients thoroughly, making them aware of each step we take, to ensure the recovery of their property to its original stage.
---
Our Ultimate Flood Damage Repair Services
At Damp2Dry Solutions, we offer both
Home flood damage repair services, and
Commercial flood damage repair services
Our well-established flood damage repair process includes:
Sanitization of the entire property which is affected by contaminated floodwater.
Removal of decayed timber
Cavity drain membranes are installed on walls and floors of the building to initiate the natural drying out process.
Treating damaged areas of the property, such as replacing affected floors and skirting boards with new ones.
Inspecting the proper functioning of damp-proof course, if required a new damp-proof course is installed.
Evaluation of cellar or basement of the property is done to check if basement waterproofing is required. If necessary sump pumps are installed to prevent damp issues related to water ingress in the basement.
Treating affected timbers with fungicidal chemicals, fixing damaged timbers, or if required replacing timbers to prevent the arrival of any dry rot, wet rot or fungal decay in timber in coming days.
Waterproofing the exterior walls.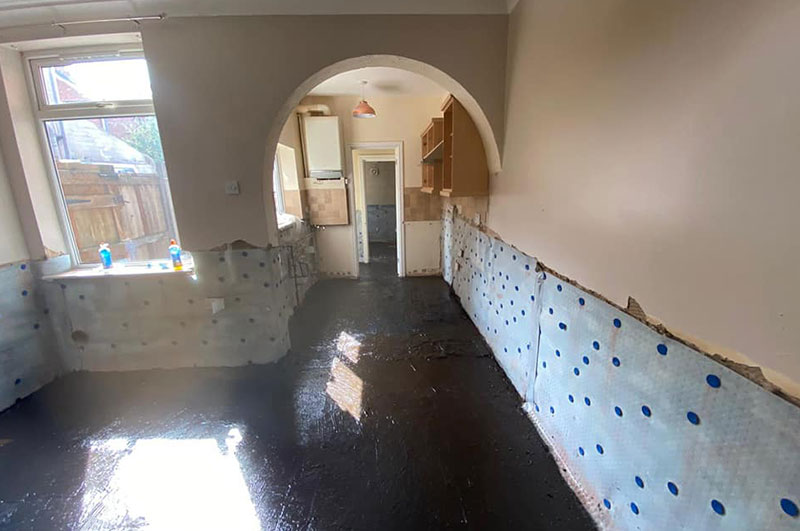 Flood Damage Repairs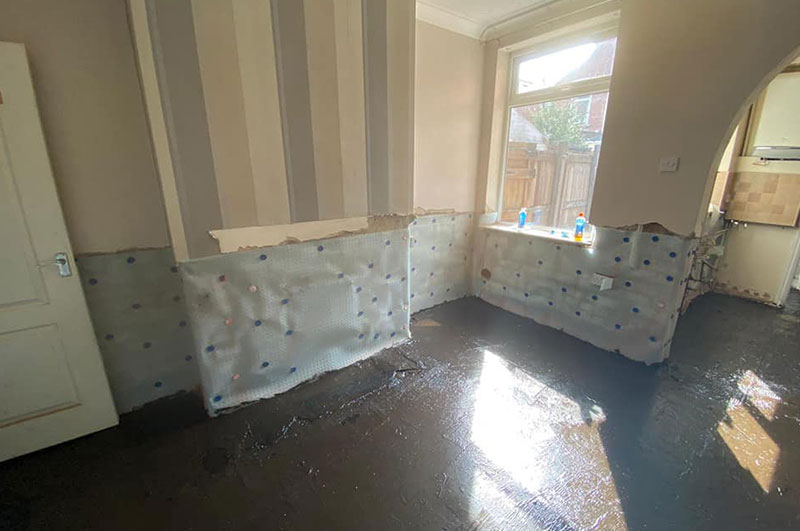 Flood Damage Repairs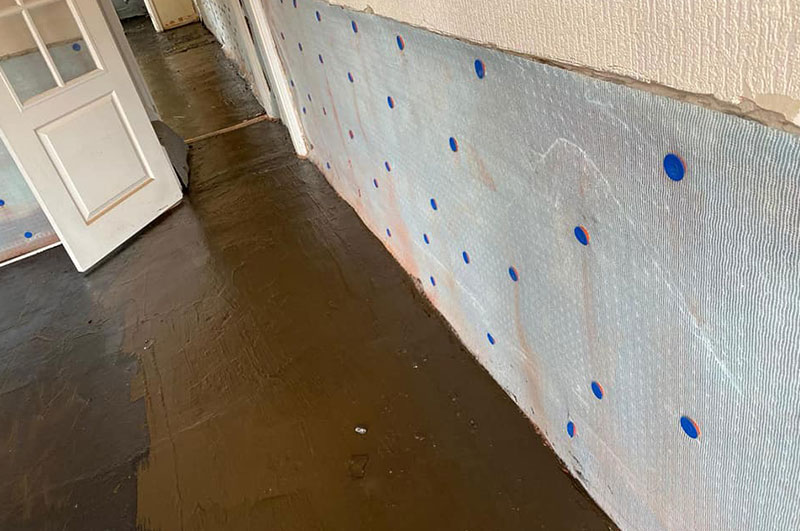 Flood Damage Repairs
Flood Damage Repairs
---
We Provide Bespoke Services accross entire Yorkshire
West Yorkshire- Batley, Bradford, Brighouse, Castleford, Cleckheaton, Dewsbury, Halifax, Hebden Bridge, Holmfirth, Huddersfield, Ilkley, Keighley, Leeds, Morley, Normanton, Ossett, Otley, Pontefract, Pudsey, Todmorden, Wakefield, Wetherby, Yeadon
East Yorkshire- Bridlington, Beverley, Driffield, Goole, Hedon, Hessle, Hornsea, Howden, Kingston upon Hull, Market Weighton, Pocklington, Withernsea
South Yorkshire- Sheffield, Rotherham, Barnsley, Bawtry, Dinnington, Doncaster, Hatfield, Mexborough, Penistone, Wombwell
---
We Are Here to Help You Make Your Property Dry and Habitable
Contact the best flood damage repair company in Yorkshire, Damp2Dry Solutions to protect your home or office from decay and other water-borne problems. Our flood restoration experts know the best way to treat the flood-damaged property, as they have been doing this for over 25 years. Feel free to get in touch with our professionals by calling 0148 436 7130 or book a no-obligation survey to access the extent of damage caused by floodwater in your property.